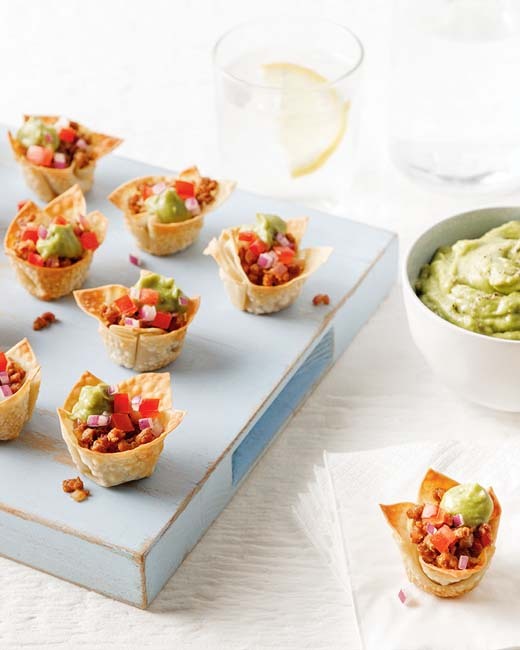 Servings

16

Prep Time

15 mins

Cooking Time

8 mins
Crispy Veggie Bites
Ingredients
16 sheets of wonton pastry
1/2 bag of 24 g of Fajita seasoning
2/3 cup of Guacamole
1 Italian tomato seeded and diced
1 small red onion, chopped
Recipe
1.Preheat oven to 180°C (350°F).
2.Spray 16 cups of a mini-muffin pan with cooking spray. Place wonton sheets in cups and shape into cups. Bake for 8 to 10 minutes, until golden brown. Remove from oven and let cool. Carefully remove the cups from the trays and set aside.
3.Meanwhile, heat a little olive oil in a skillet over medium heat. Cook the Veggie Mince for 2 to 3 minutes, breaking it up with a wooden spoon.
4.Add half the onion and fajita seasoning. Continue cooking for 2 to 3 minutes. Remove from heat and let cool.
5.Divide the meatless mixture among the cups, then top with guacamole, tomato and remaining onion.