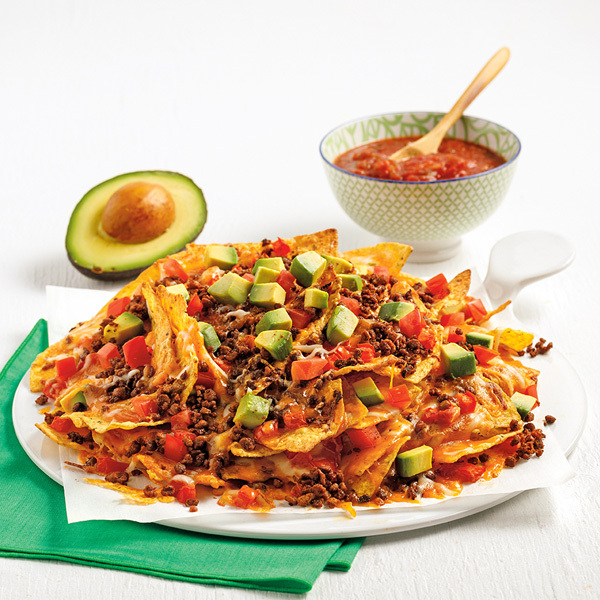 Servings

6 portions

Prep Time

15 mins

Cooking Time

9 mins
Nacho Au Gratin
Ingredients
2 bags (100g) of Corn Chips
350g of italian diced tomatoes
1 diced avocado
2 cup of Tex Mex Shredded Cheese Blend
1 tbsp. of fajita seasoning
Optional: 2 tbsp. small fresh cilantro leaves
Recipe
1. Preheat oven to 205°C (400°F).
2. In a skillet, heat a little olive oil over medium heat. Cook ground meat with fajita seasoning for 1 to 2 minutes, stirring.
3. Place chips on a parchment-lined baking sheet. Top with ground meat, tomatoes and cheese.
4. Bake for 8 to 10 minutes.
5. Just before serving, garnish with avocado and, if desired, cilantro.