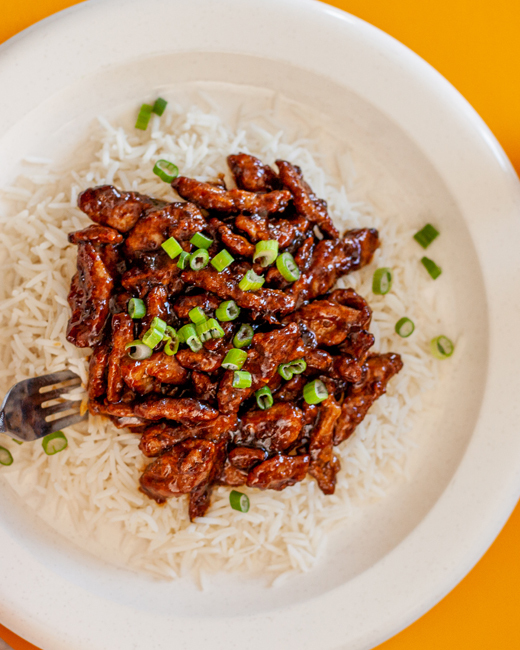 Servings

4

Prep Time

10 mins

Cooking Time

10 mins
Tao veggie without frying
Ingredients
¼ cup all-purpose flour
¼ cup sesame oil
1 green onion, chopped
½ cup sugar
¼ cup white vinegar
¼ cup cold water
3 tablespoons oyster sauce
3 tablespoons soy sauce
2 tsp corn starch
Recipe
1. Place all the sauce ingredients in a saucepan and whisk to combine.
2. Bring to a boil, remove the pan from the heat and set aside.
3. Coat the SO VEGGIE SO WISE veggie fillets with flour.
4. In a large non-stick skillet, heat the oil over medium-high heat and brown the meatless fillets of all the sides for 2 minutes.
5. Lower the heat to a minimum and add the sauce. Simmer for one minute.
6. Sprinkle with chopped green onion and serve over basmati rice.